Christoph Reiter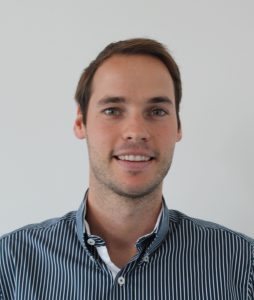 Christoph Reiter, BSc, MSc studied Healthcare Engineering (Bachelor 2010 -2013 [BSc] ) and eHealth (Master 2013-2015 [MSc] ) at the University of Applied Sciences in Graz. Since 2015 he is employed at the University of Applied Sciences FH JOANNEUM as researcher in the Department of eHealth.
In 2015 he also worked as freelance software developer at the AIT, Austrian Institute of Technology GmbH in the Department of Assistive Healthcare Information Technology.
2008 to 2009 he worked as sales engineer at SIEMENS AG in Graz.
2003 to 2008 he visited the Higher Technical Collage Kaindorf in the Department of Automation Engineering and finished his school leaving examination.
Selected Publications
Reiter C.; Masterthesis "Conception and prototypical implementation of an image management web application for biomedical research networks", Austria 2015
Reiter C.; Bachelorthesis "Implementation of a DICOM image management plugin for ImageJ", Austria 2013
Reiter C.; Bachelorthesis "Conception of patient identity management in biomedical research networks based on mobile devices", Austria 2013